S.Knee car sales have long been driven by intense hype machines. Secret limited edition drops, street corner queues and constant collaborations have created an industry worth a staggering US$70 billion (AU$103.5 billion) in 2020.
Like the rest of the fashion industry, the sneaker hype machine is focused on sustainability. But using waste to make shoes doesn't address the worst that sneakers can bring to the environment. Old shoes piled up in a landfill. But now some brands are trying to address that exact issue.
It is estimated that 90% of the 25 million pairs of trainers imported into Australia each year are not recycled. Because it's not recycled. It's even possible, says Footwork author Tansy Hoskins. "The way brands make their shoes means they are very difficult to recycle. Often dozens of materials are glued or bonded together and metal is used, making it very difficult to shred. ."
A dizzying mix of plastics, leather, rubber, foams, metals, and adhesives means a sneaker can take up to 1,000 years to biodegrade.
While some groups, including the Australian Sporting Goods Association, have begun collecting and shredding old sneakers and turning them into basketball courts, children's play mats and other types of flooring, the holy grail of circularity is It's about keeping materials at their best value. That means designing sneakers that can be recycled into sneakers.
International brands from Nike to Salomon have embraced the circular sneaker idea with varying degrees of success. Designing recyclable shoes is just the first step. From there, when the wearer is done with the shoes, they have to take back the shoes through different processes depending on the country.
Stuart Ahlum, co-founder of US-based sneaker brand Thousand Fell, began researching recyclable sneakers in 2018 and launched them in the US and Canadian markets a year later. The first thing they had to figure out, he says, was how to make a sneaker that could be disassembled without contaminating the adhesive so that each material was handled correctly.
Step 2 was to make every component individually recyclable. They settled on shoes made from rubber, bioplastics derived from coconut shells and sugar cane, polyesters, and other plastics, including ether foams. The polyester and rubber components are recycled into reusable material for shoes. The ether foam is open-loop recycled so it can be used in other products. Finally, the bioplastic is sent to industrial compost.
French outdoor clothing brand Salomon approached the puzzle a little differently by simplifying the number of recyclable shoe materials. In May 2021, he released a sneaker called Index.01 made from his two main materials: a polyester upper and a thermoplastic polyurethane (TPU) sole. Shoes returned to Salomon will be split with scissors.
TPU soles can be recycled into ski boot components, but Olivier Mouzin, head of Salomon's Footwear Sustainability Program, says no solution has yet been found for polyester uppers. Currently being stored in our warehouse. The inside of the shoe also uses a third material that is recycled into floor mats.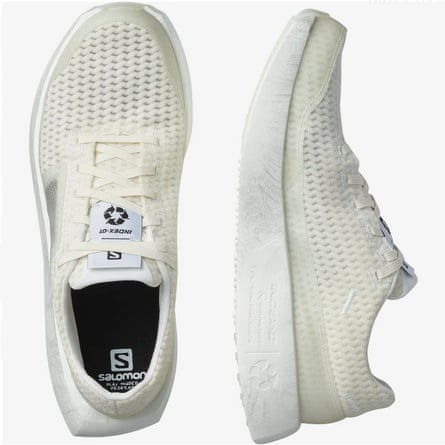 Mouzin said localizing the recycling process in each region where the shoes are sold is a priority. However, recycling infrastructure and regulations vary from country to country. "Things don't move at the same speed," he says Mouzin. The European Union has passed legislation ensuring companies take responsibility for the collection, sorting and recycling of their end-of-life products, but this is not the case in other markets. In Australia, a consumer fills out a form to return a used sneaker and it is shipped to a local partner facility for processing.
Swiss running brand On decided to eliminate the need for separation by making shoes from a single material. The result is Cloudneo, a bright white runner made entirely from bio-based castor bean plastic.
Ilmarin Heitz, Head of Innovation at the company, said: "Cloudneo is the first product that has successfully done this."
According to Heitz, the beauty of the material is that it's thermoplastic. This means that it can be recycled as many times as you like. Plastics are versatile enough to be used for most parts of a shoe, from shoelaces to soles. It's only been on the market since June 2022, so there aren't enough old shoes to replace unused inputs, but Heitz is confident this will change over time.
The final piece of the puzzle and one of the most difficult pieces is collecting.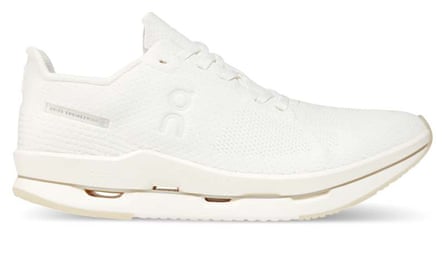 Thousand Fell and Salomon rely on customers taking the initiative to send back their shoes (Thousand Fell offers a $20 credit for each old pair returned). However, On has benefited from its business model by offering his Cloudneo shoes exclusively on a subscription basis. For US$29.99 or £25 per month, subscribers will be sent the number of worn shoes as long as all old pairs are turned back On. Subscriptions are currently available in the US, UK, Japan, and many European countries, but not in Australia.
Heitz believes this model is key to keeping the sneaker in circulation. If you have to send your shoes back to get a new pair, there's less risk of them ending up in the trash or at a facility that doesn't have the facilities to handle them. .
Salomon decided not to encourage customers to return shoes. We thought this would undermine the genuine intentions of our customers. "It has to be classic consumer behavior," he says Mouzin. "So we just ask them to send it back."
Recyclability may be on the rise, but Mouzin says sustainability requires more. A truly sustainable sneaker is one that lasts in the face of the never-ending sneaker hype machine and the cultural obsession with all-white sneakers.
Manufacturers need to focus on durability, he says, and consumers need to learn "not to switch all the time." "My dream was for him to double the life of this shoe."