The state agency responsible for approving energy projects appears poised to allow utility company Eversource to circumvent the remaining 14 environmental permits required for the controversial East Boston substation.
In a draft decision released this week, the state energy facility siting commission said it would recommend approval of special certificates. range. "
The board will make a final decision on whether to grant so-called environmental impact and public interest certificates after a public hearing scheduled later this month.
Eversource, which first proposed the project over eight years ago, applauds the tentative decision.
"East Boston's electricity demand continues to grow, and we need to build new infrastructure to support growth over the next few years," company spokesman Christopher McKinnon said in an email.
Substations are an important part of the energy system. The East Boston proposal would take high-voltage power from the power lines running under Chelsea Creek and "step down" it to a lower voltage so it could be sent over overhead lines to people's homes. It was something.
But substations are ubiquitous and necessary, but this substation in East Boston has drawn a lot of opposition and has become one of the most controversial energy projects in the state. Those trying to stop construction of the facility have long argued that it violates the state's environmental justice policy, questioned whether the facility was actually necessary because of electrical reliability, and called Chelsea Creek. Building facilities near flood-prone embankments or across the street from popular playgrounds is a public safety hazard.
John Walkie, director of the Waterfront and Climate Justice Initiative at Greenroots, a Chelsea-based environmental nonprofit that is leading the fight against substations, called the tentative decision "really upsetting, but not necessarily unexpected. " is called.
Walkey says he thought the board would rule in Eversource's favor, but actually reading the over 200-page draft decision feels like a "gut punch." In fact, he clarifies that he feels it's "like a second intuition." Last Friday, the Massachusetts Supreme Court of Justice upheld his 2021 decision of the Energy Facility Locations Board to approve the project, despite issues raised by Greenroots about environmental justice.
As WBUR previously reported, many East Boston and Chelsea residents said they were unaware of the project until the approval process was well advanced. language barrier problem.
"The project continues to run through the system despite the number of legitimate and common sense concerns raised by residents, advocates and elected officials," Walkie says.
In the years since his group began fighting this project, the concept of environmental justice has moved "from a niche advocacy movement to a topic most people are now aware of and talking about, especially within the context of climate change and climate change." It has become something," he added. its impact. "
Still, in his opinion, the energy facility siting board has lagged behind and has not changed how it operates and evaluates projects.
Conservation Act Foundation attorney Stacey Rubin, who has fought on behalf of the Greenroots to shut down substations, agrees. In an email, she said the interim decision "regrettably reinforces and perpetuates the status quo by ignoring community concerns" and that "reform of laws and regulations governing the location of energy facilities is essential and urgent." It shows that it is necessary," he wrote.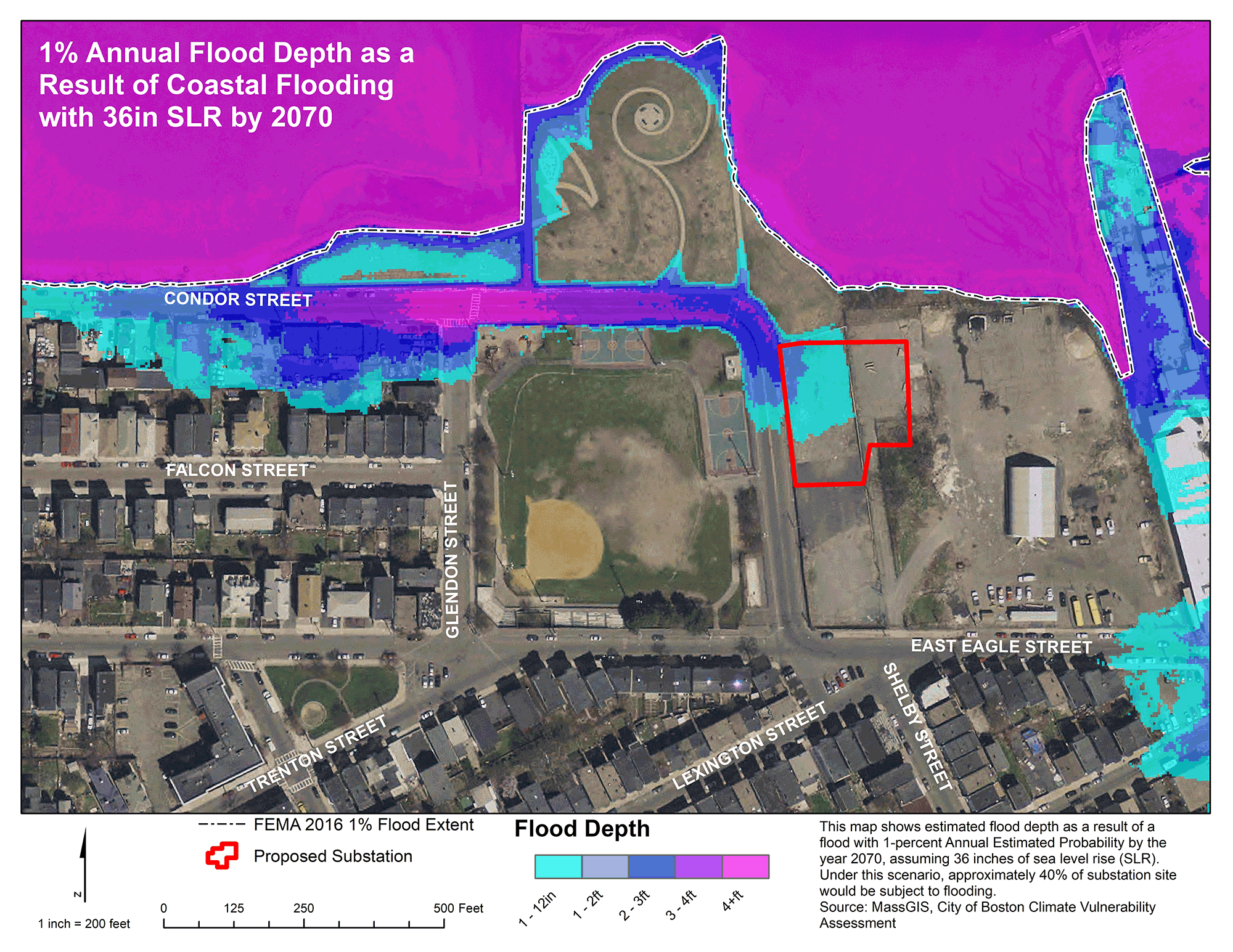 Eversource first proposed building a substation in 2014 as part of a large energy project in the East Boston, Chelsea and Everett area. The siting committee approved Eversource's proposal in 2017. The condition was that the company would consider moving the facility about 200 feet west. Eversource submitted his project changes in 2018, and after a lengthy and contentious process, the board approved him in February 2021.
With that approval, Eversource set out to obtain the remaining 14 environmental permits still required. According to the company, some of these permitting agencies "unreasonably delayed and unreasonably conditioned" its approval, which prompted the company to appeal to statewide siting boards this past February to replace the environmental certification. did.
In a draft decision, the siting committee thoroughly considered the project proposal and determined that without substations built, East Boston and Chelsea would have less time to meet peak summer power demand as early as 2024. He concluded that there could be problems. Eversource claimed that there were no "viable alternatives" to the locations it chose and that it was following all "applicable" environmental justice requirements when it came to this decision.
The siting commission "found that the environmental and energy benefits of the substation outweighed the burden and that the certificate met the needs and convenience of the public," the tentative decision said.
We're not against substations or electrical reliability, says Walkie. But the question is whether this lot in East Boston is the best place for such a facility.
"And in terms of environmental justice, it all comes down to costs and burdens and benefits," he says. who is paying for it? So who benefits from all this?"
If the final certificate is issued later this month, Walkey said GreenRoots plans to appeal the decision. In the meantime, he hopes that incoming Governor Maura Healy will help find a way to stop the project when he takes office in January.