Over 13 years, more than 240,000 kilograms of waste have been removed in a weekly cleanup of the coastal environment of the Whitsunday Islands, Queensland.
Libby Edge, 43, started Eco Barge Clean Seas as a non-profit in Airlie Beach in 2009 to help conserve the area's marine life and protect the aquatic environment.
She said volunteers, including backpackers and retirees, got a "golden ticket" that allowed them to visit beautiful places while helping with the cleanup work.
"We are giving them a platform to take direct action to protect our marine life," she said.
21-year-old Hannah Hannon Worthington returned to Australia from England three months ago after her father died.
Her father had lived on Proserpine all his life and it was his friend Errol Hirst who told her about the eco barge.
"It's grassroots, it's community, and you're contributing something," said Hannon Worthington.
Hirst, 66, has been involved with the ecobarge since its inception.
"I meet a lot of backpackers who are seeing the Whitsundays for the first time," he said.
hundreds of kilograms of garbage
Since then, Eco Barge has removed nearly 250,000 kilograms of marine litter and debris from the Whitsundays region.
The organization is funded through government grants and partnerships with the Coca-Cola Foundation.
Hundreds of kilograms of garbage are collected in one trip, despite the frequent barges.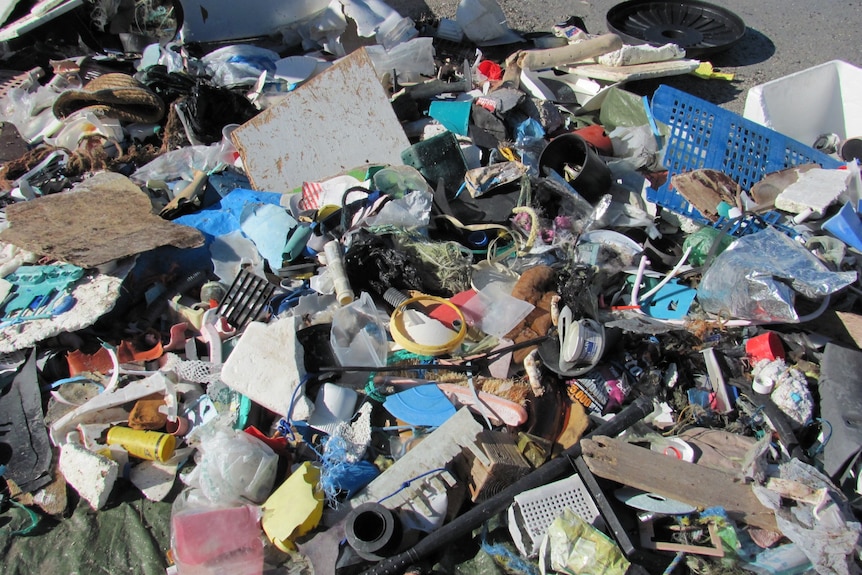 "When I first started, people didn't think there was a problem with the Whitsundays," Edge said.
"We have 74 iconic islands, with many southeast-facing bays that jut out from the coast, where large amounts of marine debris accumulate.
"We are in the monitoring phase, but thanks to over 6,000 volunteers, we have achieved over 240,000 kilometers."
According to Hannon-Worthington, much of what they picked up was decomposed microplastics.
"There are a lot of bottle caps, strange objects, toothbrushes and flip-flops," she said.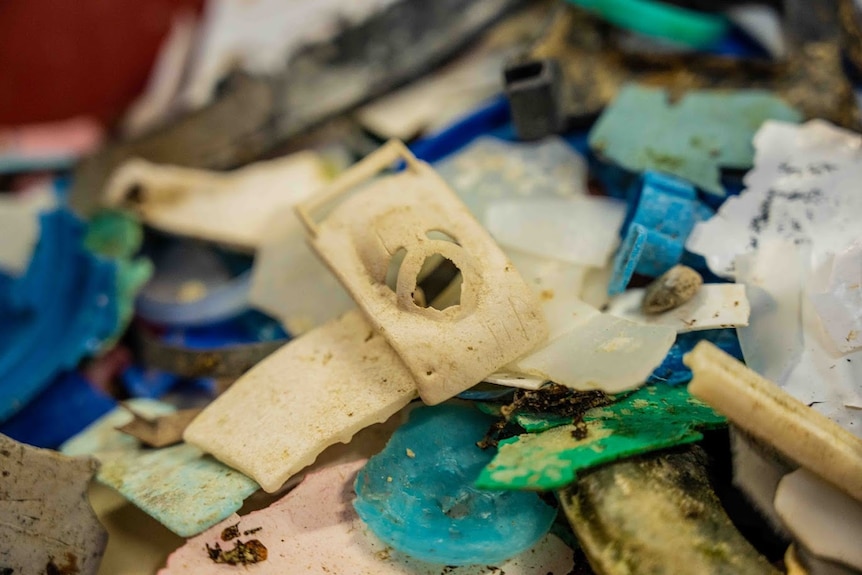 After the barge trip, volunteers spent the day combing through the debris and entering it into a national database, Edge said.
"We don't just want to clean our beaches, we want to know what kind of litter there is and which bays and beaches are most affected," she said.
"We try to recycle almost 90% of what we find."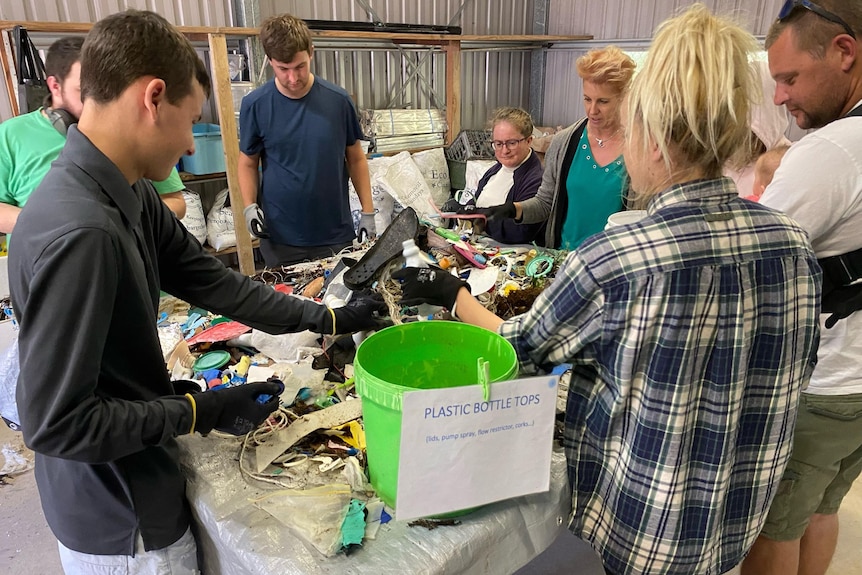 National database
The Tangaroa Blue Foundation was established to help collect data about what volunteers and organizations conducting coastal cleanups have found.
The information is collated into a standardized national database, with 21 million additions since 2004.
Ms Edge said it's a useful tool that everyone can use.
"If you're doing your own beach cleanup, you can also enter what you find on their website," she said.